I thought it would be fun to share a portion of my record collection with you! It's funny, going through my dusty and sometimes very worn assortment of records, I realize there is a story behind each of them.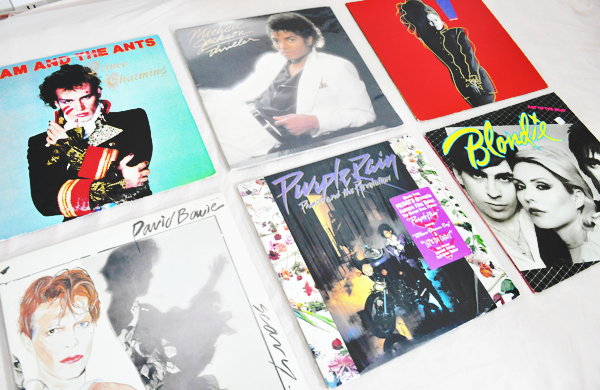 80s party! Left to right: Adam and the Ants - Prince Charming, Michael Jackson - Thriller, Janet Jackson - Control, David Bowie - Scary Monsters, Prince - Purple Rain, & Blondie - Eat to the Beat

Aww, the beautiful 80s! These are some of my absolute favorites, I could stare at the vivid and graphic cover art all day *__* Michael Jackson's Thriller was actually sent to me by a dear friend Victoria, and my siblings and I found Purple Rain for only $1 at a library sale!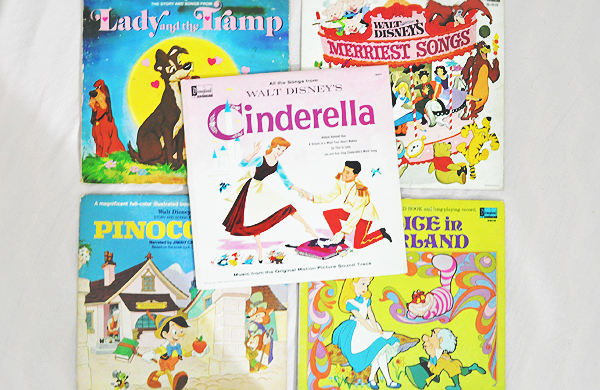 Disney! Left to right: Lady & the Tramp, Walt Disney's Merriest Songs, Pinocchio, Alice in Wonderland, Cinderella (center)
I went through stacks and stacks of records at a local Goodwill searching for something interesting. It wasn't until the very last stack I found this Cinderella soundtrack - a true gem for me since Cinderella is my favorite Disney film!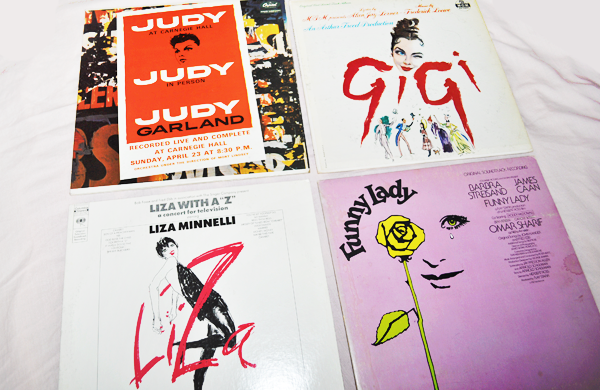 Film soundtracks and some of my favorite vocalists.
Left to right:
Judy Garland at Carnegie Hall, Gigi film soundtrack, Liza Minnelli's Liza with a Z, & Funny Lady
A kind soul struck up a conversation with me outside of the same Goodwill as mentioned above and asked me what kind of records I was looking for. I told her I loved Judy Garland and musical soundtracks, to which she responded she had a few Judy Garland record in her car truck! She disappeared and came back with a Judy Garland at Carnegie Hall record in excellent shape, handed it to me and
said I could have it
. I was completely taken aback and thanked her profusely!
Do you have a record collection? I'd love to hear about it!
♥, Kailey